ObjectDock is an animated desktop program for Windows developed by Stardock Software Company which specializes in Windows experience software and PC games. The company provides the FREE software with personalized features and also ObjectDock Plus for $19.95 with additive features.
If you are working with Windows and missing the feel of MAC OS then ObjectDock will surely provide the tint of working with MAC interface. It is an animated program which allows you to put up your favorite links, programs and widgets at the desktop for easy access and also giving a stylish look to your screen.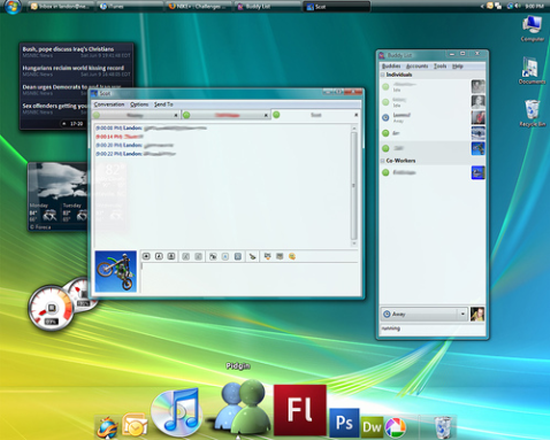 The premise behind ObjectDock is very simple and it installs quickly and is light weighted requiring just 20MB of your disk space. It is a highly customizable application letting you to choose how many items you want on the dock, where to position and with zooming option. You can also adjust the size, style, and color as well as set it to autohide or remain on top.
Besides all above feature ObjectDock also comprises of weather docklet giving you five day weather report, just at mouse hovering. It also imports quick launch icons and produces special effects like magnifying, swing, blow and bubble on just mouse hovering.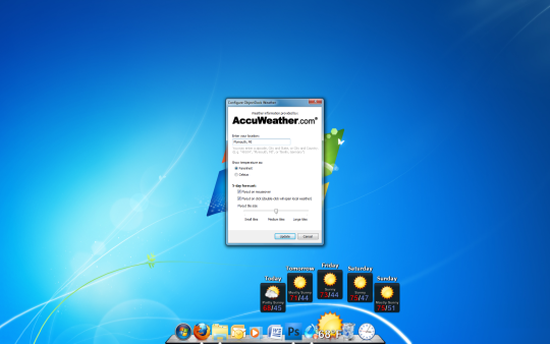 You can position dock on any monitor edge and it supports multiple monitors with adjustable transparency for background and icons. There are also running indicators which specify the open programs.
There are some new features added to ObjectDock. They are:
• Brand new User Interface and refurbished menus
• Icon reflections
• Background blur-behind (Vista/Win7 only)
• Mouseover effects previously only available in Plus now available in free version (Zoom, Swing and Glow and bubble)
Besides getting all above features in a free version if you still want something more from the software you can opt for the ObjectDock Plus costing you $19.95. Its additive features include the ability to add multiple docks, creates tabbed docks in Windows 7, and offers improved task switching.