Although Linux is not popular between normal computer user but it is still the best operating system. If you are not satisfied with Microsoft Windows or Apple's MAC then definitely have a look at Linux.
I am sure it will attract you when you will see Linux features and the biggest thing it's free. There are plenty of Linux distributions available and find the right one can be difficult so we have listed some of the most popular Linux distros available in market. To experience Linux have a look to the popular Linux versions listed below which will surely attract you.
Anyone can create their own Linux because the Linux source is available for free and you can make changes in the source to improve Linux performance and can distribute them under your own brand. Linux distribution's main three attributes or rather features are its Hardware compatibility, ease of use, the size of a software repository. These three attributes are unique to each Linux distribution. But in contrast, Linux distribution also enjoys the liberty to take and mix whatever it wants from any other and because of that you will find dozens of updates each month and hundreds each year of the same distribution.
So at times it becomes quite hard to comprehend to which Linux you should stick and use.
For your convenience and following the recommendations for this year we have listed the best Linux Distributions. Try them yourself. They're all free.
10 Best Linux Distros
Ubuntu 11.04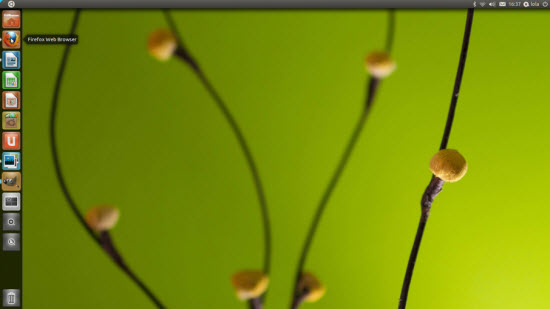 Ubuntu is a fast, secure and easy-to-use operating system used by millions of people around the world. Ubuntu is a fantastic choice for beginners.
The release of Ubuntu 11.04 has seen the arrival of a new look and feel for Ubuntu. It features new launcher and dashboard and a clever workspace manager. The new launcher sits on the left-hand side of your screen and is designed to quickly access your favorite tools and applications. You can hide and reveal it in the top-left corner of your screen. On clicking the Ubuntu logo the new Dash pops up with a search bar to find any of your applications.
Ubuntu 11.04 also gives you a really easy way to manage multiple windows and applications. You can easily move between your different windows.
Overall, easy installation, a massive package store and a dedicated user community help keep Ubuntu a great choice for newcomers.
FEDORA 15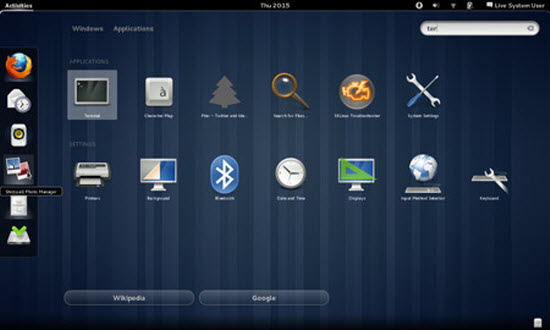 Fedora 15 is the latest version of the Fedora Linux operating system's Desktop Edition. Fedora 15 is the first major distribution to ship with the new Gnome environment – Gnome Shell. Fedora is 100% FREE and consists of free & open source software. It has myriad list of preinstalled applications like Totem Video Player, Rhythmbox Music & Podcast Player, Shotwell Photo Manager, Gimp Image Editor, Inkscape Vector Graphics Editor and many more. Fedora has support for background animations and slideshows. In fact, some of Fedora 15's backgrounds changes color with the time of day. It also features Disk Utility, Power Manager, Integrated Clock and Network Manager and has a very easy to use interface and supports quick installation.
Download Source
Linux Mint 11 Katya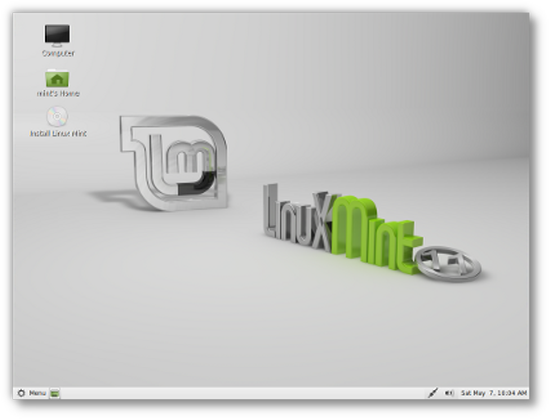 Linux Mint is a modern, elegant and comfortable operating system which is both powerful and easy to use. Started in 2006, Linux Mint is now the 4th most widely used home operating system behind Microsoft Windows, Apple Mac OS and Canonical's Ubuntu.
The latest release is Linux Mint 11, which they call it as "Katya". The updated software adds some refinements and new features. Linux Mint 11 comes as a liveDVD containing Multimedia codecs and extra applications like VLC, Gimp, Giver, Tomboy, LibreOffice-Base, Java, Samba, additional fonts, backgrounds, themes and icons.
Many improvements were made to its graphical interface also and the Software Manager is also updated, it now searches in the package names but also in their summary..The Update Manager has become faster than before. Many other improvements are made like background containing 3D linux Mint logo, overlay scrollbars, Mint-X theme and many more.
Debian 6.0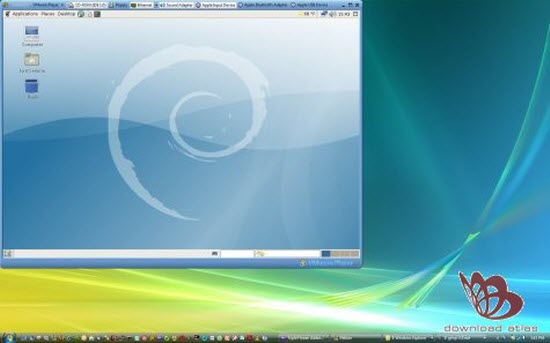 Debian is a free Linux operating system for your computer. Debian GNU/Linux provides more than a pure OS as it comes with over 29000 packages, precompiled software bundled up in a nice format for easy installation on your machine. A large part of the basic tools that fill out the operating system come from the GNU project.
The latest release is Debian 6.0 which comes with a lot more software than its predecessor lenny and several new desktop applications and environment. It now includes the desktop environments GNOME 2.30, KDE 4.4.5, Xfce 4.6.2, and LXDE 0.5.0. Productivity applications have also been upgraded, including the office suites OpenOffice.org 3.2.1 and KOffice 2.2.1 as well as GNUcash 2.2.9, GNUmeric 1.10.8 and Abiword 2.8.2. The Mozilla suite has also been updated. Other refinements are like Firmware moved to the non-free section, introduction of dependency-based boot sequencing and parallel boot which makes it possible to run the boot system scripts in parallel to improve the speed of the boot process, keyboard unified settings, kernel mode setting, etc.
Download Source
openSUSE 11.4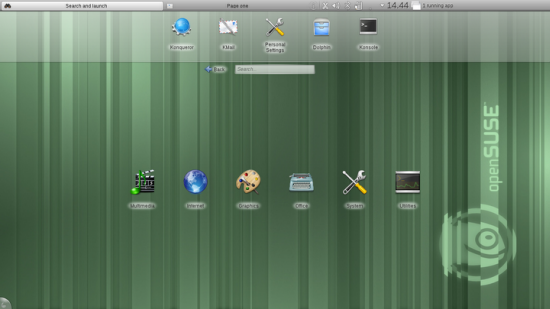 Open SUSE a free linux O.S., is a distribution which uses the KDE desktop by default, and OpenSUSE has chosen KDE for a good reason: as the desktop feels most adaptive in an office environment.
The latest release, openSUSE 11.4, features new and massively improved versions of all useful server and desktop applications. It comes with more than 1,000 open source applications. It brings significant improvements along with the latest in Free Software applications and the appearance of new tools, projects and services. It includes Latest Free Desktops & GNOME Shell preview, LibreOffice and Firefox 4 and has become more robust with faster package management.
CentOS 6.0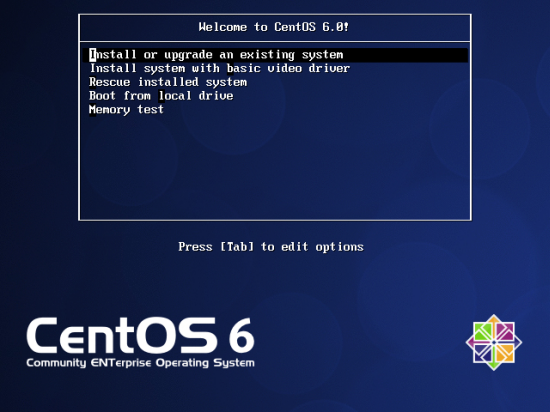 CentOS is an Enterprise-class Linux Distribution derived from sources freely provided to the public. CentOS has numerous advantages over some of the other linux including: an active and growing user community, quickly rebuilt, tested, and QA'ed errata packages, an extensive mirror network,
Latest version is CentOS-6.0 which is based on the upstream release EL 6.0 and includes packages from all variants. All upstream repositories have been combined into one, to make it easier for end users to work with. Various changes made are: ext4 is now a fully supported file system, libvirt being updated to 0.8.2, bind updated to 9.7 and supports NSEC3 now. Ebtables are also added and php53 is available as a php replacement. System Security Services Daemon (SSSD) has been added.
ArchLinux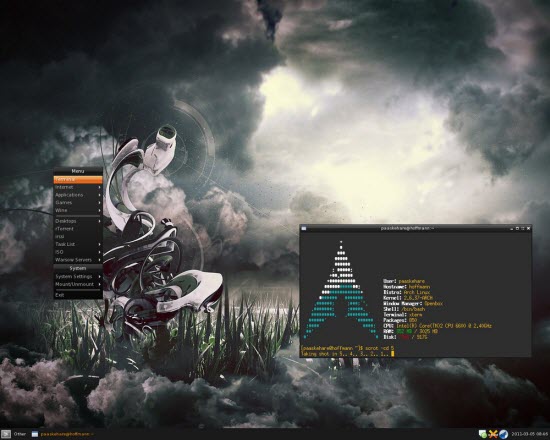 Arch Linux is a lightweight and flexible Linux distribution that tries to Keep It Simple. In last twelve months Arch's popularity has surged making it one of the most popular Linux distributions available.
The distribution doesn't get upgraded every six months. Instead, packages are updated as and when they're released, always giving you the very latest version of everything you install. Currently they have official packages optimized for the i686 and x86-64 architectures. All packages are managed using the Pacman package manager and many repositories like core, extra, community and multilib which contain all these packages. The installation is very lean, console-based containing information repository that can be used to enable even a Linux beginner to install the operating system.
The Arch Linux is a cutting edge distribution that is fast, configurable and built entirely to your own requirements.
Puppy Linux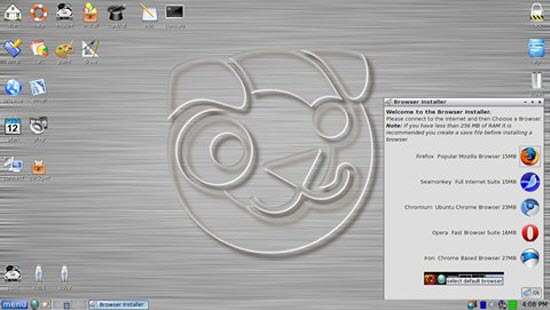 Puppy Linux is a special build of Linux meant to make computing easy and fast. Linux's great strength is its flexibility. It runs on everything from mobile phones to spaceships.
It has some unique qualities which it makes it flexible and easy to use. You can recover data from destroyed PCs or by removing malware from Windows. Even if your PC has no hard disk (ex, broken hard disk), you can still boot Puppy via CD or USB and continue working. Puppy boots in less than a minute, even in old PCs, and it does not require antivirus software Small size and on the top it's just burns little more 100MB space in your CD.
Latest Download version is 5.2.8 which boasts new, versatile Roxterm console; new Control Panel; more firmware, drivers and updates; improved hardware detection and configuration and more wallpapers and themes.
PC Linux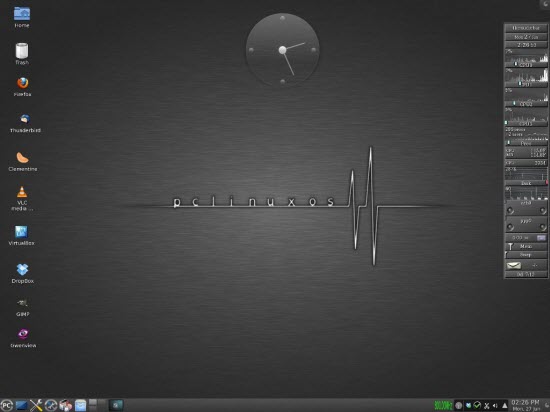 PCLinuxOS is one of the most user friendly Linux distributions out there. It comes with a live CD prepacked with all the latest applications and with a clean installation system. PCLinuxOS has a script called mylivecd, which allows the user to take a 'snapshot' of their current hard drive installation (all settings, applications, documents, etc.) and compress it into an ISO CD/DVD image. PCLinuxOS has additional support for over 85 language through simple Addlocale interface and it is safe and secure
The latest PCLinuxOS KDE 2011 Desktop features 2.6.38.8bfs kernel for maximum desktop performance, Full KDE 4.6.5 Desktop, Nvidia and ATI fglrx driver support, multimedia playback support for many popular formats, Wireless support for many network devices, LibreOffice Manager, etc.
Download Source
Mandriva 2011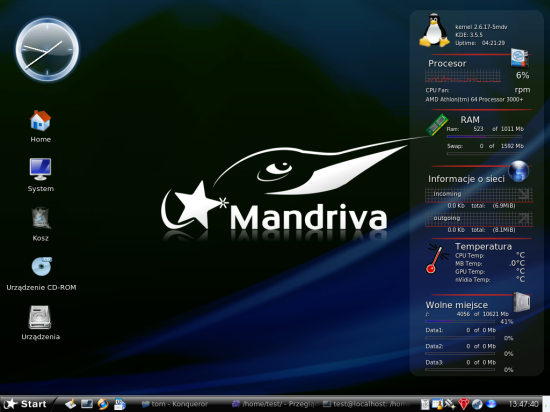 Mandriva Linux, a full free operating system for individuals and enterprises, easily workable for client computers, servers, mobiles and embedded devices.
The latest edition Mandriva 2011 comes with kernel Linux 2.6.38. It has a new graphical design, a new main program start menu (SimpleWelcome), an improved taskbar (RocketBar) that includes fast directory access applets (StackFolder) and a new graphical theme. The login manager (KDM) was also improved, with bigger icons and there is TimeFrame which shows the files (document, videos, photos) used by the different applications on a time line. Firefox 5.0.1 is a default browser and has other popular applications like Libreoffice, Clementine music player, shotwell photo album and others.
Download Source