The age when people used to spend a majority of hours to finish up the pending record work day by day, and writing them on to the register are long gone. Welcome to the age of automated inventory management systems where you will never need to maintain that old relic of a register, written by hand.
Not only do they make the process of documenting and maintaining the inventory, they also provide an active support of managing your wealth and releasing cash held in excess inventory. One such remarkable revolution is the inventory management software's which can run on your company PC's.
From taking care of customer orders, tracking your inventory, generating reports and reordering stock; inventory management software's can literally do it all thus making your work load a lot easier. For your medium to small businesses, the inventory management software's mimic every single detail that you could possibly keep track of and also customize them for your specific needs. Most software's use bar code scanners to manage inventory at a faster rate, allow the use of multiple measurement units by tracking inventory by piece, dozen or sell by the case. What's more? Inventory management software's allow you to store more than ten thousand entries satisfying everyone's inventory size.
If you run a reputed company, you will know it as a fact that nothing is worse than running out of products and stock just when you need them. Inventory management software's will unload the burden of analyzing when to restock thus avoiding delays in fulfilling customer orders and manufacturing processes. They even give you a precise estimation about how much inventory you need to hold to fulfill all your demands. And when one is aware of the fact that how much inventory is available at a given point of time, it helps in making clever decisions about when to restock. Plus the changes in the inventory are instantaneous which is much more effective than doing it all by hand which only increases the workload and the processing time.
To have the 'Best customer service' tag that ever one craves for, one's organization should working like a well-oiled machine which is achieved by improving your warehouse's layout. Everything about inventory management software's are designed to save time like the ability to group similar products together and the most popular ones separately so that the orders are processed as soon as possible when they arrive.
Free Inventory Management Software
There are many free and paid inventory management software and finding them is not difficult but if you are looking for free inventory management software then there are few great software which can save your time managing inventory.
1. inFlow Inventory Manager – This is a powerful free inventory management software which not just manage inventory but helps with many great features. With inFlow inventory management you can keep your products organized with pictures, prices, and categories.
Don't just track inventory manually inFlow is compatible with most barcode scanners you can plug into your computer. inFlow offers multiple units of measurement, track inventory in multiple locations, assemble products from bill of materials.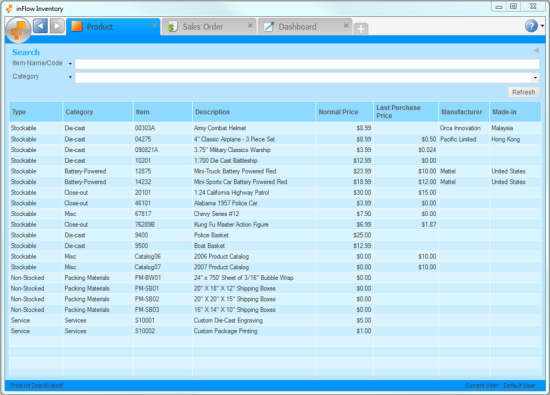 With inflow inventory management you can take orders and deduct inventory with one click it allows advanced workflow to track more detailed things like shipping information, specialized picking, and customer returns, you can print or email invoices. With its Reorder Stock button it automatically generates Purchase Orders for products that are low in stock. This software can do product cost tracking, customizable reporting and much more.
2. ABC Inventory Software – This is another popular free inventory management software. ABC Inventory software is free inventory software useful for small and mid-sized businesses. There is no limit on number of records in the database. With ABC Inventory Software you can handle about every aspect of inventory management, you can track each step in the inventory life cycle from the time you create purchase orders to the moment you ship the product to customers.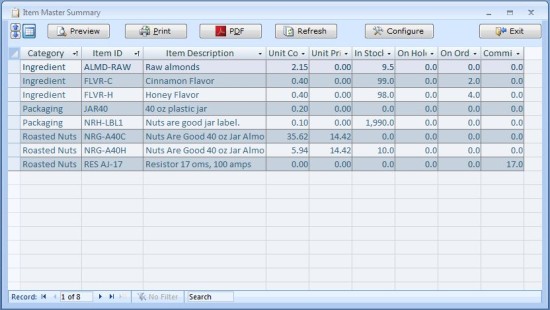 Features of ABC Inventory Software
Multiple companies
Multiple Warehouses for a company
Multiple Currencies
Currency rates auto-update
Purchase Orders
Warehouse Appointments
Inventory Control
Sales/Shipping Orders
Free Work Orders
Bill of Materials
Fixed Asset Management and much more.
Inventory management is very important task for any business and these inventory management software can help you a lot.