The race for cheaper Android Tablets has just got better with the Taiwanese maker, Asus, announcing its new sub-$150 budget friendly Android Tablet. It has not been much time to CES 2013 and Asus has announced its latest 7-inch budget Android Tablet Asus Memo Pad ME 172V. Asus Memo Pad ME 172V is slated to be released in the U.S. in the month of April this year and will be available at a price tag of $149 only. Asus Memo Pad 172V is now a reality.
Asus Memo Pad ME 172V comes with great and fantastic features which makes it a must-have budget Android Tablet. Asus Memo Pad ME 172V sports a 7-inch screen which gives a pretty decent display resolution of 1024 x 600 pixels.
Talking about its CPU, Asus Memo Pad ME 172V has been powered by single-core ARM Cortex-A9 1 GHz WM8950 processor. It uses the Android OS to run on Android 4.1 Jelly Bean. It also supports a decent memory size. Asus Memo Pad ME 172V has 1 GB of RAM and internal storage options of 8 GB or 16 GB. Further you can expand its storage upto 32GB through a micro-SD Slot. You also get the facility of cloud storage of 5GB through ASUS Web Storage.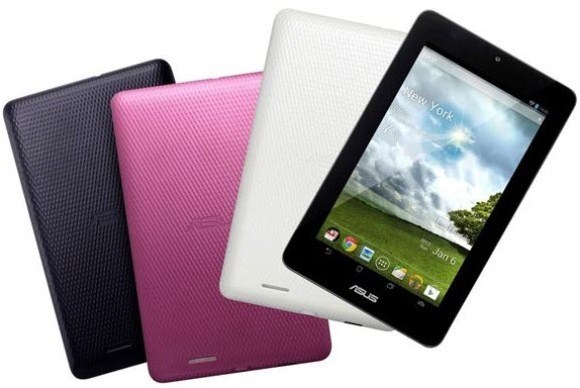 Asus Memo Pad ME 172V houses a powerful battery of 4270mAh and comes with a Wi-Fi connectivity option. Along with this you get 1 MP front camera, but it has no rear camera. Asus Memo Pad ME 172V comes with many pre-installed apps like SuperNote Lite, BuddyBuzz, ASUS Studio, MyPainter, MyBitCast, Asus Web Storage, etc.
Asus Memo Pad ME 172V will be available in three color options such as Cherry Pink, Titanium Grey, and Sugar White.
Baring few constraints such as low screen resolution, no keyboard dock support; Asus Memo Pad ME 172V is an amazing budget-friendly and feature rich Android Tablet.
Some of the key specifications of Asus Memo Pad ME 172V include:
Weight: 0.82 pounds
Thickness: 0.44 inches
Screen: 7 inches (diagonal)
Screen Resolution: 1024 x 600 pixels
Touch Screen: Capacitive
Multi Touch Support: Yes
Processor: 1 GHz, WM8950 Single Core Processor
RAM: 1GB
Internal Storage: 8 GB / 16 GB
Maximum External Storage: 32GB
Connectivity: Wi-Fi
Front Camera: 1 MP
Battery: 4270 mAh
Ports: micro-USB support, 3.5mm headphone