Today the use of PDF files has taken a boom. Almost every document you come across has a PDF format as it is highly portable format and well protected too. The encrypted data cannot be read by someone easily. But the problem arises when we need to convert the file in other format. For converting any file to PDF format or vice versa you need a converter.
There are many PDF converter software available in the internet which can convert your document but most of them are paid while other do it online but what to do if you don't want to spend money on such softwares or do not have a internet connection, so to solve your problem we have listed below the best five Free PDF converters which you can easily download from the provided link.
5 Best PDF Tools
Hello PDF provides Free PDF to Word Doc Converter which converts Adobe PDF file to Microsoft Word Doc file – and it's totally for FREE! You can extract text, images, shapes from PDF file to Word Doc file and preserve the layout. It can convert all the pages, or any pages range of the PDF file. Moreover, it is a standalone program i.e. you can convert PDF to Word Doc without Adobe Acrobat Reader or Microsoft Word installed!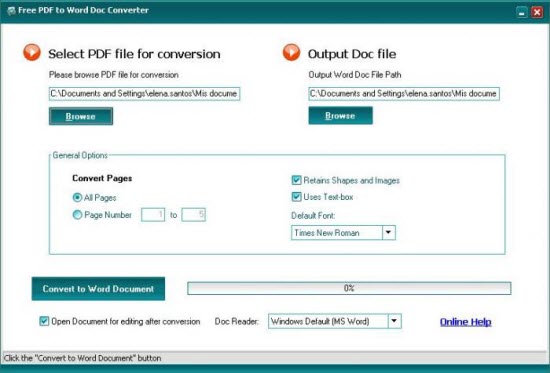 2. FM PDF To JPG/JPEG Converter Free
FM PDF to JPG/JPEG Converter Free converts PDF files to images in JPG, JPEG popular formats. It is an excellent tool for implementing PDF documents data archives or share these PDFs in image formats while preserving the original document layout. At the top, it is a freeware software. FM PDF To JPG/JPEG Converter Free 2.1 is a Java-based software which supports Batch processing, Ghostscript-based conversion engine, URLs via HTTP, FTP protocols, password protected PDF files, multi-page PDFs, scope function (separate PDF pages) to output images and has find function option to search PDF files easily.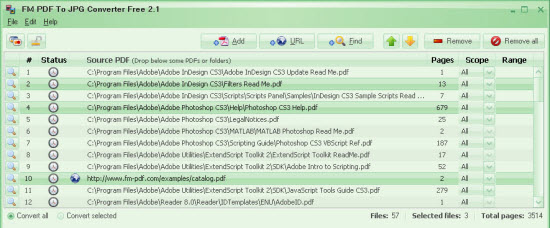 PDF to Text is a simple easy to use tool to convert PDF to Text. It extracts text out of PDF documents. It can convert even the largest PDF files to editable text. It can be life-saving when you misplace your originals. Using this tool, you can extract text from PDF documents.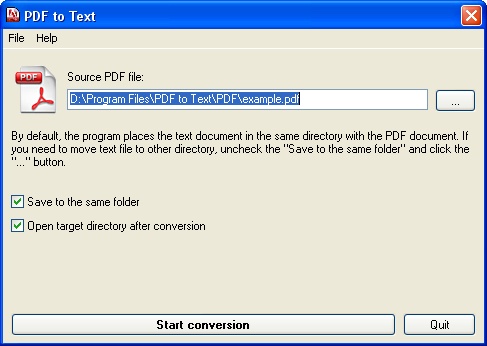 doPDF is a free PDF creator that creates PDF files. Once installed it will allow you to convert any type of printable documents to PDF files. doPDF7.2 installs itself as a virtual PDF printer driver so after a successful installation will appear in your Printers and Faxes list and also in the list of All Programs.
It's simple and fast and it's absolutely free for commercial/business and personal use. It supports 32-bit and 64-bit Windows operating systems. You can convert to PDF any type of printable document (i.e. DOC, XLS, PPT, PUB, DOCX, XLSX, PPTX, PUBX, HTML, TXT, etc.). Other features include Searchable text within pdf, lightweight, multi-language support, etc.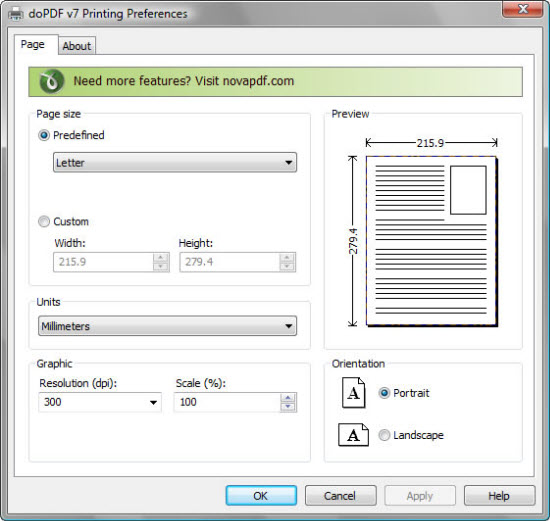 Nitro Reader is the only free PDF reader and creator that reads pdf files, creates PDF files, collaborates and reviews, fill and save forms, add text to pages and QuickSign documents.
The software acts a reader as well as a pdf creator. While nitro readers supports features like zoom in/out, full screen viewing, find option and rotate, the nitro creator is able to create pdf files from over three hundred formats with a drag and drop facility which directly opens the file into pdf format once dragged into nitro creator. You can easily customize the creator as per your requirement and moreover it has features like content extraction, commenting, collaborating files, filling of pdf forms and others.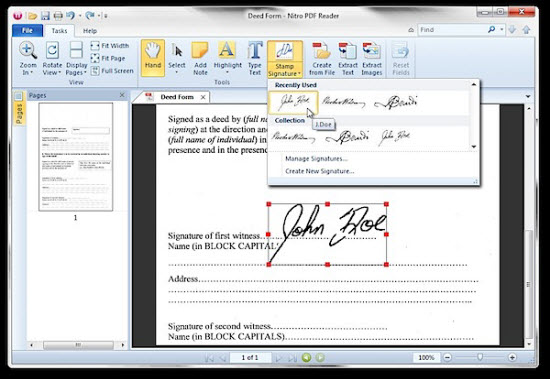 You may be interested in – 5 Best Free PDF Readers