When we talk about internet, there is first thing which clicks is- "Browser". A web browser is a software application for retrieving, presenting, and traversing information resources on the World Wide Web. There are plenty of free web browser but few are Best Web Browsers even after that competition is tough.
Internet browsers play the most important role in internet world. They serve as an interface to the user who use internet. Now days, so many web browsers are available on internet, but only few have good rating on internet and among internet users. So today we have listed some best browser. Every browser has its unique quality that makes it popular among internet users. The 5 best web browsers as per rankings are listed below.

Top 5 Web Browsers
1. Microsoft Internet Explorer: Maintaining its monopoly even since its first development, Microsoft Internet Explorer remains at the zenith with a market share of about 55.31% although it is experiencing a sharp downfall in its figures in recent past 3 years but it is still in first position of best web browsers.
Internet explorer web browser was developed by Microsoft and included as part of the Microsoft Windows operating systems, starting in 1995. It was first released as part of the add-on package Plus! for Windows 95 that year. Later versions were available as free downloads. Internet Explorer has been the most widely used web browser since 1999, attaining a peak of about 95% usage share during 2002 and 2003 with Internet Explorer 5 and Internet Explorer 6. But since then its usage share has been declining in the face of new competition from other web browsers.
The latest stable release is Internet Explorer 9 which was released on March 14, 2011 and is available as a free update for Windows 7, Windows Vista SP2, Windows Server 2008 and Windows Server 2008 R2. New features included improved JavaScript compiling (32-bit version), improved scores on the Acid3 test, as well as additional HTML5 standards support.
Internet Explorer 10 will soon be released and the news is that they are going to drop out windows vista support this time. Let see how long IE will be on the top of the Best Web Browsers.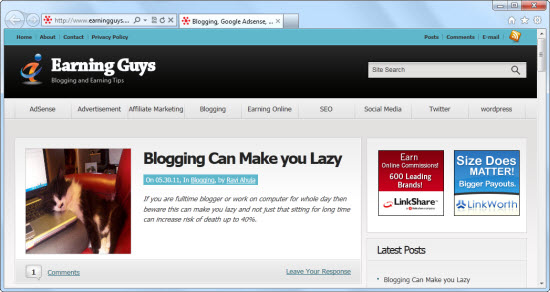 2. Mozilla Firefox: The browser giving the tough competition to Internet Explorer and endeavoring very hard to reach the top is the Mozilla Firefox which stands second in Best Web Browsers list.
Mozilla Firefox is a free and open source web browser descended from the Mozilla Application Suite and managed by Mozilla Corporation. As of August 2011, Firefox is the second most widely used browser, with 22.57% of worldwide usage share of web browsers.
Mozilla Firefox was introduced as a standalone web browser by Mozilla Corporation On April 3, 2003, after diverting the focus from Mozilla Suite. Updating from version 1.0 to 2.0 and so on the Firefox has reached to a level of 6.0 as the latest update. Firefox runs on various operating systems including Microsoft Windows, GNU/Linux, Mac OS X, FreeBSD, and many other platforms. Its current stable release is version 6.0.1, released on August 30, 2011.
The latest Firefox features include tabbed browsing, spell checking, incremental find, live bookmarking, a download manager, private browsing, location-aware browsing (also known as "geolocation") based exclusively on a Google service and an integrated search system that uses Google by default in most localization.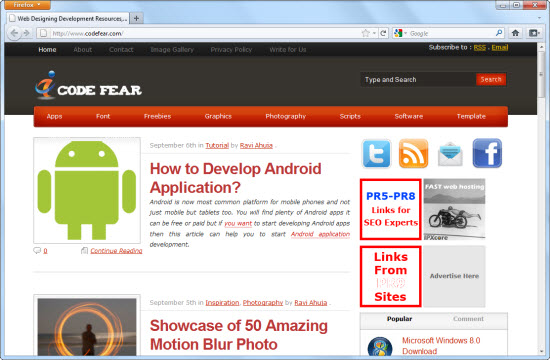 3. Google Chrome: Standing at the 3rd position Google chrome is the fastest growing web browser and one of the Best Web Browsers now. Increasing at the 100% growth rate in market share from 0.8% in 2009 to 7% in 2010 to 15.51% this year in august 2011 Google chrome is firming a strong base in the market.
Google Chrome was developed by Google that uses the WebKit layout engine. It was first released as a beta version for Microsoft Windows on September 2, 2008, and the public stable release was on December 11, 2008. Acquiring new features and making many changes the chrome has reached to a stable version 16.
Google Chrome aims to be secure, fast, simple and stable. The Windows version of Chrome includes Gears, which adds features for web developers typically relating to the building of web applications (including offline support). However, Google is phasing out Gears in favor of HTML5. It is expected that Google Chrome will be on the top of  Best Web Browsers list.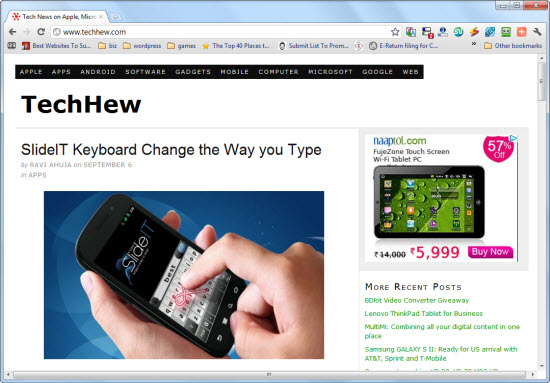 4. Safari: In Best Web Browsers position 4th is Apple developed web browser Safari having a market share of 4.64% this year.
Safari was developed by Apple Inc. and included with the Mac OS X and iOS operating systems.
It is written in C++ and objective- C. First released as a public beta on January 7, 2003 on the company's Mac OS X operating system, it became Apple's default browser beginning with Mac OS X v10.3 "Panther". A version of Safari for the Microsoft Windows operating system was released on June 11, 2007, which supported Windows XP, Windows Vista, and Windows 7. The latest stable release of the browser is 5.1, which is available as a free download for both Mac OS X and Microsoft Windows.
Safari offers numerous features like ability to save webpage clips for viewing on the Apple Dashboard (Mac OS X only), a resizable web-search box in the toolbar which allows choice among Google, Yahoo! or Bing only, automatic filling in of web forms ("autofill"), bookmark integration with Address Book, etc.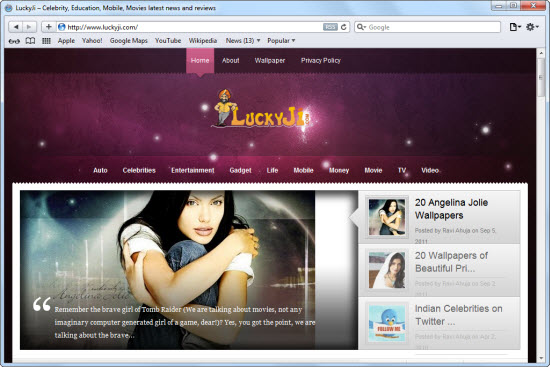 5. Opera Web Browser: Having a market share of 1.68% Opera stands fifth in Best Web Browsers market share.
Opera web browser and Internet suite was developed by Opera Software and has over 200million users worldwide. The browser handles common Internet-related tasks such as displaying web sites, sending and receiving e-mail messages, managing contacts, chatting on IRC, downloading files via BitTorrent, and reading web feeds. Opera is offered free of charge for personal computers and mobile phones.
Opera was first released publicly with version 2.0 in 1996, which only ran on Microsoft Windows. After getting regular updates from version 2.0 to 10.0, Opera 11 was released on December 16, 2010, featuring extensions, tab stacking, visual mouse gestures, and changes to the address field. The new address field hides some of the whole URL, such as the protocol and query strings. Within the first 24 hours of release, Opera 11 was downloaded 6.7 million times.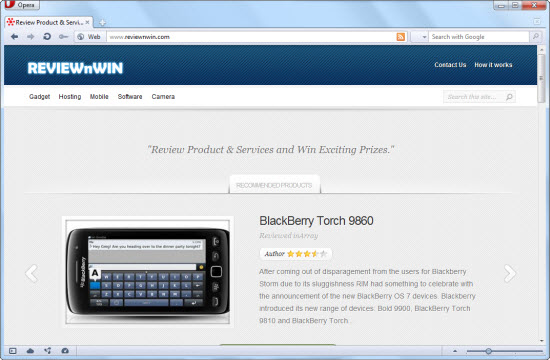 Note: Best Web Browsers market share information was gathered from NetMarketShare.