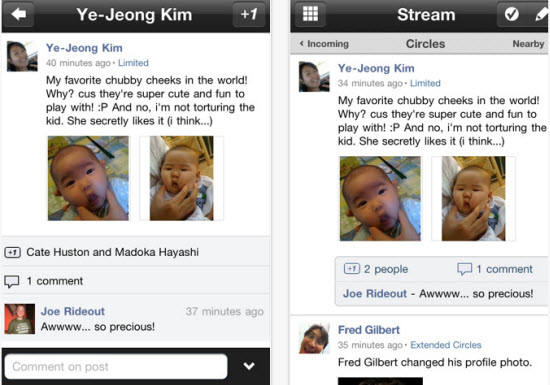 Google have just updated its Google+ (Google Plus) app for iOS device. Previously this app just supported iPhone but now you can run this app on iPad and iPod touch.
Google+ is users are growing rapidly and Google+ application helps many users to connect with this service. Google+ app was available for Android and iPhone but iPad and iPod touch users was missing this app but now they will be happy that now this app supports there device too.
With iPad and iPod touch support there are some improvement in latest release of Google+ app like, Huddle settings, aggregated circle add notifications, performance and stability improvements etc. This is not a native iPad app Google have just pixel-doubled iPhone app. It is better than not to have Google plus app for iPad and iPod touch users. You can download this application from iTunes directly.