New Game or say further addition to the levels of most popular game Angry Birds – Angry Birds Star Wars. Rovio in partnership with Lucasfilm has launched this new game almost for all devices iOS, Android, Windows Phone, Mac, PC, Kindle Fire and Windows 8.
Like the previous version of Angry Bird, this version will also keep you engage for hours. There is always a story created by Rovio to present the game the story with Angry Birds Star Wars.
Angry Birds Star War is taken place far away in galaxy; the birds have to fight from the rebellious the Empire's evil Pig troopers. Birds have already won the first battle and they have stolen some plan of secret weapons from the pigs, The Pig Stars. The birds have to transfer this plan to other rebel birds and in that you have to help them.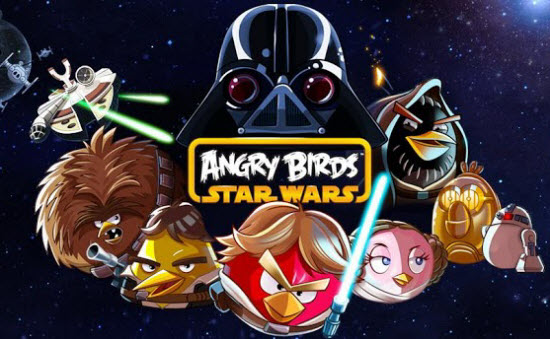 The game Angry Birds Star War is initially when downloaded has 80 levels which are divided into two equal parts Death Star and Tatooine. After the completion of these two levels you can also purchase the third level by paying a small amount. This is not the end there is a fourth level also which is free to download and there are various bonus levels also.
There are some extra powers have been provided to the birds in Angry Birds Star War. Yellow bird now has laser, red bird with Luke sky walker hair and light sabre, heavy Chewbacca has the power to butt through the obstacles and black bird to shoot objects with valve.
The game is easily downloadable with a minimum payment of $0.99 for iPhone, Computers and Windows Phone, $2.99 iPad and Android HD version, $4.99 for Windows 8, Mac and Kindle fire and free for Android SD version.
In all this game Angry Birds Star War is game that will win the heart of people like previous version of this game. Angry Birds Star War will keep you engaging for hours to collect all the stars. Bonus levels are also attracting and interesting.
Download Angry Birds Star War for Android
 Download Angry Birds Star War for iOS (iPhone, iPad, iPod Touch)