SeaMonkey a product by Mozilla is an open source cross platform internet suite application containing all web browser, email client, RSS feed, IRC chat, HTML editor all in one bundle. It is the successor of Mozilla Suite with same source code but with different name.
The development of SeaMonkey is community-driven under the name of SeaMonkey Council. The application is build for three operating systems Microsoft Windows, Linux, and Mac OS X and is running on stable version 2.5. SeaMonkey is just the continuation of the Mozilla Suite which was stopped after the version 1.7.x with the release of standalone applications Firefox and Thunderbird.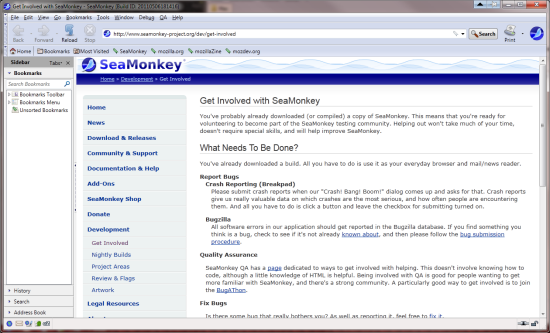 So from there the development responsibility was given to SeaMonkey council in 2005.
About SeaMonkey Suite
SeaMonkey consist many components like web browser ( known as SeaMonkey Navigator, which is a descendant of the Netscape family), an e-mail and news client program (SeaMonkey Mail & Newsgroups, which shares code with Mozilla Thunderbird), an HTML editor (SeaMonkey Composer), web development tools and an IRC client (ChatZilla). The software suite also supports skins and comes with two skins in the default installation, Modern and Classic.
Features of all Components:
The Internet browser known as SeaMonkey Navigator is just like Mozilla Firefox built on same rendering engine. It has also has features like tabbed browsing, feed detection, popup blocking, smart location bar, find as you type and a lot of other functionality for a smooth web experience similar to firefox.
SeaMonkey's Mail, an email client just like Thunderbird is used for managing all your email accounts and Newsgroups client is used for newsfeeds shares. Both the application share lots of code with Mozilla Thunderbird and features adaptive Junk mail filtering, tags and mail views, web feeds reading, tabbed messaging, multiple accounts, S/MIME, address books with LDAP support and is suitable for both private and corporate use.
HTML Editor known as SeaMonkey Composer is commonly a WYSIWYG HTML editor with features like four tabs displaying Normal (WYSIWYG), HTML tags, HTML code, and browser preview. The generated code is HTML 4.01 Transitional and supports basic text formatting and styling, insertion of hyperlinks and images, and the creation of tables. But this easy to use editor does not contain form elements like check boxes, buttons etc.
Other components include the ChatZilla IRC chat application for conversing with your friends and web development tools like a DOM Inspector and a JavaScript debugger.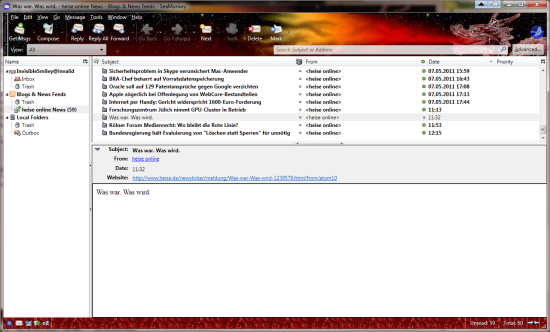 The latest version SeaMonkey 2.5 contains new additive features like HTML5, hardware acceleration and improved JavaScript speed. You can further add numerous Add-ons which can provide additional functionality and customization for a complete Internet experience.
Overall it is a all in one internet application under one pack and this FREE software pack is one of the most trusted and widely used internet suite.