There are many software and services available for computer screen sharing but now you can also share your mobile device screen and collaborate in real time.
join.me viewer is a free application for mobile screen sharing. With this app you can access mobile screen of your friends and colleagues and collaborate in real time. join.me is like online meeting space, you share screen to collaborate, meet, train, chat, file transfer etc.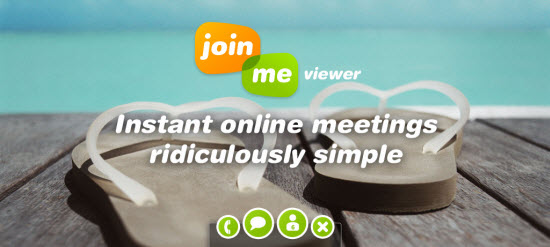 How It Works
First, download the app. Now, you're ready to join meetings from anywhere as long as you're connected to the Internet by 3G or Wi-Fi.
Next direct your colleagues to https://join.me to start a meeting, web conference or ad-hoc collaboration.
They click the "share" button to begin broadcasting their screen. It generates a secure nine-digit meeting code. You type that into the join.me app and presto.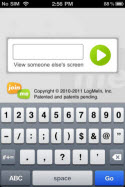 Features
Mobile screen viewing
Chat with participants
Zoom
See who's attending
join.me is available for iPhone, iPad and Android devices. It is a free app, there is a pro version available for this app which offer more features like personal link & background, meeting scheduler, meeting lock,user management, international conference call etc.
Download join.me App for iPad and iPhone
Download join.me App for Android Device