Now, most of us use Internet to do a lot of online activities like reading mails, downloading software, surfing website, etc. All these activities increase the risk of virus, spyware, trojans etc.
To protect your computer from these threats, you need software which can identify these threats and stop or delete them from your computer. IObit Malware Fighter is such free software which can protect your computer from malwares
IObit Malware Fighter is a powerful PC protection software. It can detect and remove all kinds of spyware & malware. IObit Malware Fighter guards your PC against dangerous threats like trojans, viruses, keyloggers, adware, bots, hijackers, and worms. It is capable of removing deepest infections from your PC. IObit Malware Fighter uses it "Dual-Core" engine and employs heuristic malware detection to find complex malware and spyware in a very quick and efficient manner.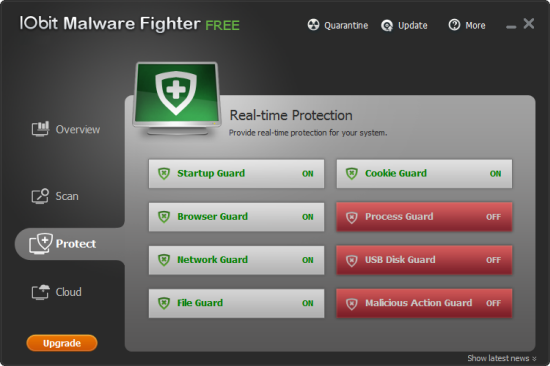 You can install IObit Malware Fighter along with your Antivirus software. Combination of both software will give full protection to your computer.
Latest release of IObit Malware Fighter comes with some improvements like:
Improved Engine for Smart Scan, Full Scan and Custom Scan
Brand new & easy-to-use interface
Enhanced real-time protection
Creative Cloud Computing Technology
One-click Solution and Very Easy to Use
It functions as an anti-spyware, anti-malware, anti-trojan, anti-adware, anti-bots, and much more. IObit Malware Fighter helps your antivirus to protect your PC from any kind of complex and tricky threats.
IObit Malware Fighter uses Digital Original Gene (DOG) malware detection process to find even the most complex security threats.
It is immensely fast in operation and Light too.
Supports Windows 8, Windows 7, Vista, XP and 2000.
It can be downloaded from the link below.
Download IObit Malware Fighter Free
Iobit also offer Pro version of IObit Malware Fighter Pro which offers enhance features to protect your computer from malware and spyware. You can read more about IObit Malware Fighter Pro or you can buy IObit Malware Fighter Pro.