After much delay and wait, Yahoo finally released the official Flickr App for the Android Phones. Previously there were third party Flickr apps available at the Android market but not serving the quality and features. But the yahoo flickr app provides the best of the best.
It's a fully-featured app providing you with features like, looking at your own pictures or those of others, sharing your photos and others. The app is not just a photostream browser but far much ahead of that. You can even directly download the full-size images to email or use as wallpaper. The app starts up in your activity stream where your recent favorites and so on are shown and also allows capturing and filtering of images through the in-app small camera which you can directly share with your friends at your facebook account.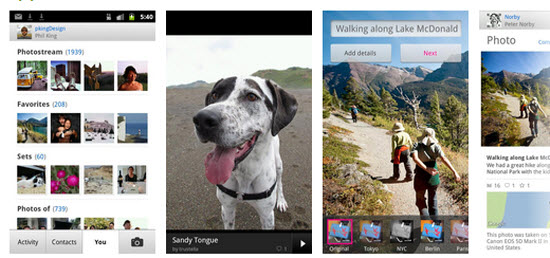 The app also features full screen browsing and slideshows of photos whether it is your personal photo or from the global Flickr community. You can also add titles, descriptions, comments and tags to your photo along with the option of geotagging of images.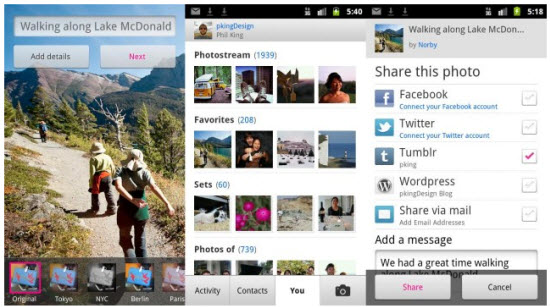 Flickr is a solid little app in itself and doesn't require any of the more advanced features like groups and collections. The next release may also include the community portion. You can download it for FREE from the Android Market under the name Flickr by Yahoo Inc.
Download Flickr App for Android